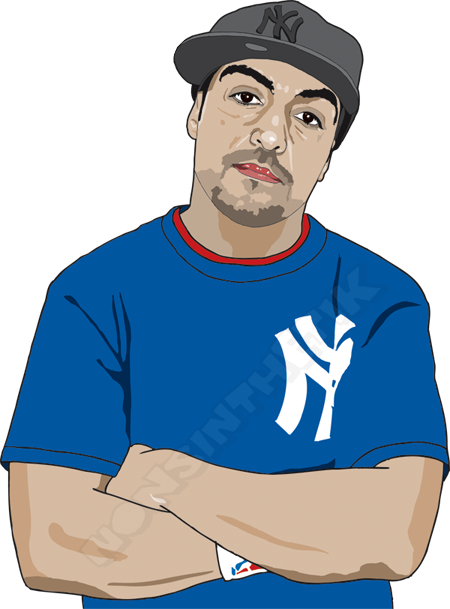 Legendary BBoy Ken Swift will be with us for the duration of SoHHA11, starting off with the 2nd ever BBoy Battle Academy for serious BBoys & BGirls. Thurs 14th April - Sat 16th April 2011. Then Ken Swift be special guest in the Hip Hop Kids, BBoy Specifics & BBoy Foundation courses. Look out for VII Gems Rock Dance Division "The Rock" workshop with Ken & Clarky on Thurs 4PM-6PM. He will also be a judge at Urban Sinfonie on Good Friday 22nd April 2011.
Ken Swift is one of the greatest influences the dance of Bboying (otherwise known as Breaking or Breakdancing) has known.
Considered "The Epitome of a Bboy", Bboys and Girls worldwide have emulated his image and style throughout the years. Ken is credited with establishing movements critical to the dances' foundation with his personal style and techniques. He is a true pioneer recognized worldwide for his continued contributions throughout the last 30 years of promoting, educating and preserving the art form. He continues to be a driving force in its current global culture and is continually invited to attend, judge and compete in competitions around the world.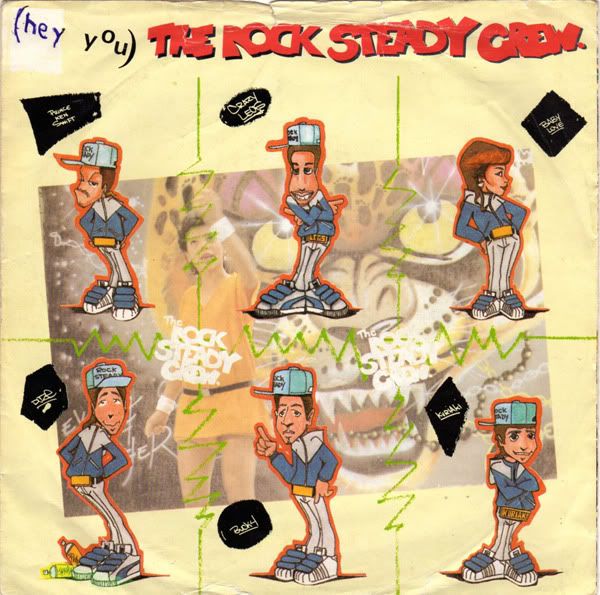 Separate from Ken Swift's successful individual career he has collaborated with and is one of the original members of the world renowned Rock Steady Crew (RSC); the first group of Bboys to receive professional recognition from the media and their peers. They also appeared in television and film including Graffiti Rock (1983), Style Wars (1982), Wild Style (1982), Flashdance (1983,) The David Letterman Show (1983), and Beat Street (1982). As a recording artist with RSC Ken received gold and silver records for the single Hey You, The Rock Steady Crew. (Virgin/Charisma, 1984) The album, "Ready for Battle," which included two dance videos, reached out to a larger Pop audience worldwide, brought about tours to Europe and Asia, bringing Breaking to a world audience for the first time.
In 1996 Ken co-authored, co-directed, co-choreographed and performed Off-Broadway's first Hip Hop musical Jam On The Groove. One hundred performances led to a Drama Desk Award nomination for Best Choreography in the 1995-1996 seasons. For these achievements, Ken and Ghettoriginal Productions Dance Company received a Bessie Award for choreography. In 1999, Hip Hop Culture was inducted into the Rock & Roll Hall of Fame and Museum for which Ken was asked to produce an installation. His career led him to open the Ken Swift School of Hip Hop Fundamentals at Breaklife Studios in Brooklyn in 2005. Ken has judged dance championships all over the world in countries such as France, Switzerland, Sweden, China, South Africa, Finland, Italy, Holland, Portugal, Spain, Brazil, Venezuela, Norway, Germany, Canada, Japan, Belgium, Russia, Portugal, Australia, New Zealand, the United Kingdom and the throughout the U.S.
Ken started VII Gems as a dance company in 1996, a company dedicated to the preservation of New York City traditional dances; Breaking and Rocking. He directed and choreographed the first ever Rock Dance theater piece entitled "Rockin It" that toured 8 cities through out the UK in May of 2009 sponsored by the Breaking Convention, a Sadler Wells Project. The company consists of members whom average over 30 years of dance experience, authentic pioneer dancers from the early years of these dances. The company is involved in numerous dance classes, lectures, demonstrations, performances, panels, film screenings, competitions, and workshops throughout the world.
Due to Ken's contributions as a pioneer of B Boy Culture, he's received two Lifetime Achievement Awards, one from The Mighty IV, a nationally renowned annual Breaking event in North California, and a Louis Reyes Rivera Lifetime Achievement Award presented to him at Amherst College. In 2007, Ken received an Appreciation Award from Seoul Arts College as well as a Hall of Fame Living Legend Award from the Korean Tourism Agency, which declared him as an Honorary Ambassador of Korea and positive influence on youth cultures worldwide. In 2008, he received Award of Recognition at the Coffey Park Old School Reunion. In 2009, Ken was awarded a Zulu Nation Achievement Award at Take 1 in Belgium, as well as an Appreciation Award from Encountras las Ruas at the Joinville Dance Festival in Brazil. More recently in 2010, the Ultimate Bboy Championship in Las Vegas presented Ken with a Lifetime Achievement Award for his preservation and dedication to Bboy culture. Also in 2010, Ken was acknowledged as an "American Master" by the National Endowment for the Art's and received an American Masterpieces in Dance Award to reconstruct his choreography with olive Dance Theatre in a show entitled "Swift Solos: The Re-Construction of Ken Swift's 20th Century Breakin'," which toured 5 cities in the United States throughout 2010.
Ken is currently the Program Director for BEAT BREAKERS, a non-profit organization that teaches Breaking Fundamentals in after school programs at multiple schools in NYC. Most recently in 2011, Ken Swift was voted the 2nd Most Influential Dancer of the 20th Century by CNN's Icon Series, he was the only B.Boy to receive this honor amongst mostly ballet dancers.